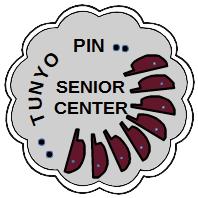 Planters
The Senior Program will pay for self watering planters for those who did not get a planter last year. Please contact the Tribal Services Director (Stuart Christian) at 505-455-4105 to request one or email at tsd@sanipueblo.org. Here is a link to the website which shows the planter: https://www.agardenpatch.com/ These take a while to deliver, so we are starting early this year to get in our order. Due to budget constraints we may have to limit the # of planters to less than 20 seniors. If you are living off the reservation, please submit your name if you want one.
Notes from Senior Meeting Jan 19 2022
Notes from senior meeting held Jan 19, 2022
We started late! About 10:45 am
Present: Hummingbird Calabaza, Pauline Cata, Kathy Sanchez, Rene and Leon Roybal, Evelyn Naranjo, William Christian
No invocation
No minutes
No presentation
Motion to move election to Next month and accepted.
Discussion of an activity for February and it was decided to go to Tokoyo Café in Santa Fe and have a meal there. 6:00 PM Feb 17, 2022. Details to be on the Website under Community/Seniors.
Discussion of gift cards and suggested that we send females $25 for Mother's day and $25 to males on Father's day.
Discussion on transferring out from ENIPC and noted that this should be started in earnest around June with request to the Senior Committee to submit a resolution to end the relationship with ENIPC.
Discussion on the Senior van and the lack of insurance to allow seniors to drive. Stuart said he would work with Mari on this.
Discussion food quality and noting that it has declined. Possible vitamin deficiency. Stuart will talk with Mari and Linda on this and possible budget increase to buy more food for the seniors for each meal.
Discussion of replacement of equipment at Senior Center. Leon noted that we should get want we need and not what we want.
Pauline raised issue of yard and arbor looking bad. Stuart indicated he would have facilities work on this. Short discussion on getting fake grass or weed pads.
Kathy noted that seniors are wisdom keepers. She indicated that we should allow seniors to indicate their interests/concerns, maybe form committees to investigate these interests/concerns and report back. Stuart said he would send out such to the seniors so they can show interests/concerns.
Pauline suggested we go back to use the term "Tunyo Po" to address the senior group.
Kathy Sanchez gave the Benediction at about 11:30
Next meeting on Feb 16th, at 10:30 am. Zoom info below
https://us02web.zoom.us/j/87231168243?pwd=VnZQeit0M3cxQUNYdDRoTVRoMFJ5QT09
Meeting ID: 872 3116 8243
Passcode: 169246
---
Seniors are thinking of going to the Gathering of Nations Aprils 28-30. Not sure of the logistics as yet.
---
Senior meeting Wednesday Feb 16 at 10:30 am. Here is the link for the agenda and the zoom link: Agenda
---
---