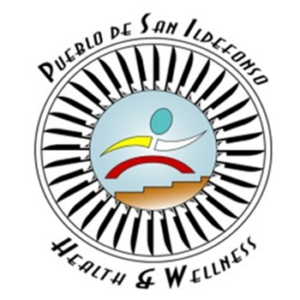 Health and Human Services Director:
Troy Campbell, MSW, LCSW
(505) 455-2395 (Office)
(505) 692-5943 (Cell)
dhhs@sanipueblo.org 
Diabetes Program Assistant:
Raelene Gonzales
505-455-2395 (Office)
505-660-8927 (Cell)
The Pueblo de San Ildefonso SDPI Program is a community-based program that promotes prevention education and diabetes self-management education, maintains data on the identified diabetic population within the community measures diabetes care outcomes, and works with outside entities to meet community health needs and improves services.
"This program is funded by the US Department of Health and Human Services, Indian Health Service who is gratefully recognized."  https://www.ihs.gov/sdpi/
What we do
Improve lifestyle factors through community-directed diabetes prevention activities, including home visits to our most vulnerable tribal members, screening for pre-diabetes, nutrition education, private diabetes consultations, and physical activities to support holistic health among our community members. 
There are lifestyle activities that can significantly increase individual, family, and child health and well-being who have been diagnosed with or are at risk of developing diabetes. Eating nutrient-rich foods, staying hydrated, engaging in regular exercise. As well as the monitoring of health indicators such as heart rate, blood pressure, oxygen saturation (O2), and providing health care education, all impact health outcomes.  Our goal is to provide diabetes prevention education and outreach services to strengthen lifestyles among our Pueblo's families and children.
COVID-Related Adjustments to Services
Because of the COVID-19 pandemic, the SDPI program has had to adapt the use of virtual services that include telehealth, and teaching participants to use a sports smartwatch in addition to clinical health monitoring. Learning to use a sports smartwatch provides an added tool for hassle-free independent monitoring of blood pressure between doctor visits, along with heart rate, O2 levels, temperature, pedometer measured physical exercise, sleep analysis, and other health indicators. Participants can choose to store and electronically share data.
By regularly providing telehealth outreach during this COVID-19 pandemic, we continue to support community members in reducing health risks, adjusting lifestyle factors, and fighting off fear and loneliness, which may lead to depression and worsening or new morbidities. We host regular virtual group nutrition, physical education, and social sessions using video conferencing and streaming until on-site activities can safely restart.
Our Social Media Links