Health and Human Services Director:
Susan Shiosee, MHA
(505) 455-2395 (Office)
(505) 692-5943 (Cell)
Email: dhhs@sanipueblo.org
Diabetes Program Coord:
Raelene Gonzales
505-455-2395
505-660-8927 (cell)
rmgonzales@sanipueblo.org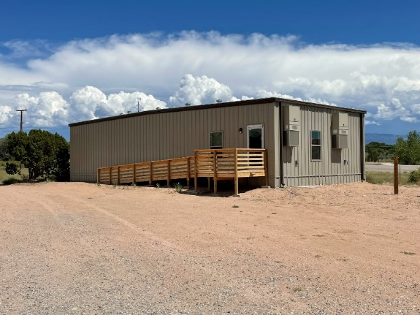 02 San I Senior Road, Building E
Santa Fe, NM 87506
About Us
The Pueblo de San Ildefonso Health and Human Services Department's focus is on integrated health and wellness that is holistic, including all aspects of the mental, physical, emotional, social, and spiritual needs of individuals, families and our communities.

Mission Statement
The mission of Pueblo de San Ildefonso Health and Human Services Department is to promote and provide quality services through various health care programs that include the Special Diabetes Program for Indians (SDPI) program, Community Health Representatives (CHR) program, Social Services and Indian Child Welfare Act (ICWA) program, and Healthy Kids, Healthy Communities Initiative, in a well-coordinated and collaborative manner that will enhance educational awareness, disease prevention, and healthy behavioral changes, working to improve the health and well-being of the Pueblo and all of its community members.

Vision Statement
Our vision is to have a vibrant community where the community members of Pueblo de San Ildefonso are nurtured and the values include promoting a balance of care for the mind, body, and spirit. Our vision is to have a community health system that provides care, education, and resources enabling clients to sustain a lifetime of health and wellness. The primary goal of the Department is to provide comprehensive health care awareness that will target multiple dimensions of health such as physical, mental, emotional, and social aspects of Pueblo members of all ages.